Show Posts
This section allows you to view all posts made by this member. Note that you can only see posts made in areas you currently have access to.
Messages - Mauret
Pages: [1]
2
« on: October 28, 2018, 02:04 »
hey hey acá hablemos algunos pero dispersos en varias facciones.
Cualquier cosa chifla y hacemos algo, creo que nos conocimos en hub ayer.
Con el tema de las facciones hay varias pero ninguna totalmente latina, la ultima fue grim reapers pero al final se disolvió.
Si tenes la posibilidad descargate discord casi todos tienen canales de sus facciones tiene canales para escribir y poner links/fotos/imagenes/videos y tal, es muy bueno.
Casi siempre ando por hub asi que quizas nos veamos otra vez
3
« on: October 05, 2018, 06:23 »
Re bienvenido.... si hay muchos cambios respecto a hace 2 años, algunos buenos, otros ble.....

Te recomiendo el pure evil que ya que viene con el fonline 2 o el GRAPHITE_BETA que es muy bueno y esta de modelo
4
« on: September 04, 2018, 05:01 »
Fixed. I was used pure interface, was desactivated, and now work fine. Thx
5
« on: September 04, 2018, 04:20 »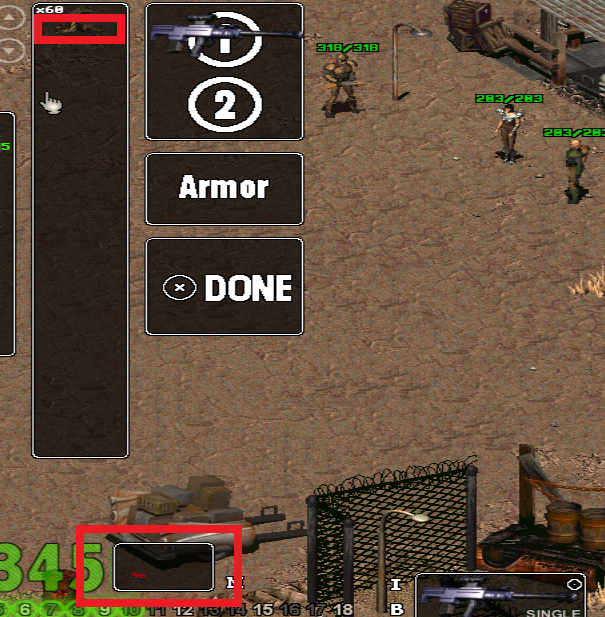 upload pic
I used but cant see ammo in menu zone
6
« on: August 31, 2018, 04:06 »
Really loved how is the New New California Republic
Thx for great and hard work for rebuild city and make this awesome updates
7
« on: August 31, 2018, 03:48 »
"This would make ropes more useful since they are not used for nothing more than being scienced for getting cords"
This:
https://wiki.fonline2.com/Sharing_problem
Other unique form to use one time no repeatable quest
anyway can put a special elevator to hidden bunker what need be open with one holotipe only can found in ¿sierra caves level 3?
and this bunker have a protected exit with robots maybe, robobrains and eyebots and traps, and what need be open with repair in door/force field
8
« on: March 20, 2018, 15:08 »
well, not have differences.... i craft weapons in klamath (125) and redding (125) and 250 in hub, and how you, craft some better bonus in hub what the unprotected cities....
dont have % now im talk about 1 week when i craft, but have the same result
10
« on: February 09, 2018, 14:59 »
Faction 183 Shadow Trade Company
https://postimg.org/image/an81j50fp/723b2bc2/
Sanks
11
« on: December 28, 2017, 00:09 »
Have some form of play Fonline 2 in one Laptop with Cromebook OS?
Pages: [1]