1
« on: September 04, 2018, 03:40 »
Q: What is it?
A: Pure Interface based on PEIOSv4 interface by drot/Odijsuppi in black n white variant. It's only for FOnline2. Comes in
red
,
green
,
blue
and
white
flavour.
Q: Which version is actual?
A: Actual version is
1.6
.
Q: Does it come in conjunction with Lil'MoD/redhex?
A: Yes, it's expansion of
LilModV13
. It is expansion from ordinary mod to complex interface.
Q: What's the modification?
A: Goal is to make the interface with sharp fonts, white borders, black outlines, translucent (around 67%) and to be black and white. Also theatrical ambiance effect done by OpenGL shaders.
Q: Is it finished?
A:
Negative, it's still in development. This is the third alpha what're you about to see.
It's in public release state so people can use it.
Q: What resolutions are supported?
Supported resolutions are 800x600(minimal), 1024x768, 1280x1024, 1366x768, 1680x1050 and
1920x1080
(native).
Q: May I join the development of it?
A: I would rather prefer to work alone on it..
Q: How do I install this?
A: There're two ways:
1. Extracting the zip archive in FOnline2S3en/data folder, running the CleanCache.bat and then running the game.
2. Putting file in FOnline2S3en/data folder, including it in DataFiles.cfg with data/<archive_example.zip> (as a last line preferrably), running the CleanCache.bat and then running the game.
Q: Who's involved in making of this?
A:
Wesan
provided me the latest FOnline2 logo and screenshot of Glow appearing in the Main Menu. PEIOSv4 is work of
DoctorEex/Odijsuppi
. Then in the end I will mention myself.
Download link (Version 1.6 -
Last Update: 2020-07-28 05:10 PM
):
GRAPHITE_V1.6_RED
:
http://www.mediafire.com/file/smc1kop4zll8r1r/GRAPHITE_V1.6_RED.zip/file
GRAPHITE_V1.6_GREEN
:
http://www.mediafire.com/file/ubt9jaajmc6o61r/GRAPHITE_V1.6_GREEN.zip/file
GRAPHITE_V1.6_BLUE
:
http://www.mediafire.com/file/vpoj9lk7oye3m7u/GRAPHITE_V1.6_BLUE.zip/file
GRAPHITE_V1.6_WHITE
:
http://www.mediafire.com/file/268cljsux2p4w42/GRAPHITE_V1.6_WHITE.zip/file
Crosshairs and cursors (icon background is transparent):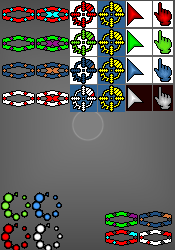 Screenshots (DONE FOR
RED
VERSION):
1. Main Menu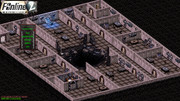 2. Character Sheet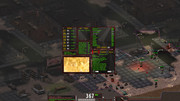 3. Barter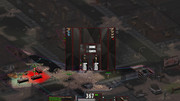 4. Fixboy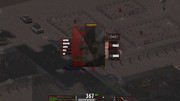 5. Pipboy
6. Skilldex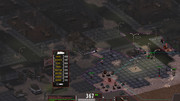 7. Inventory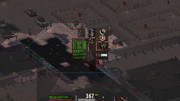 8. World Map